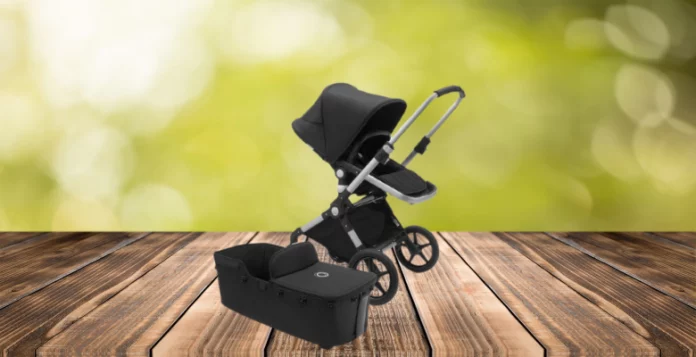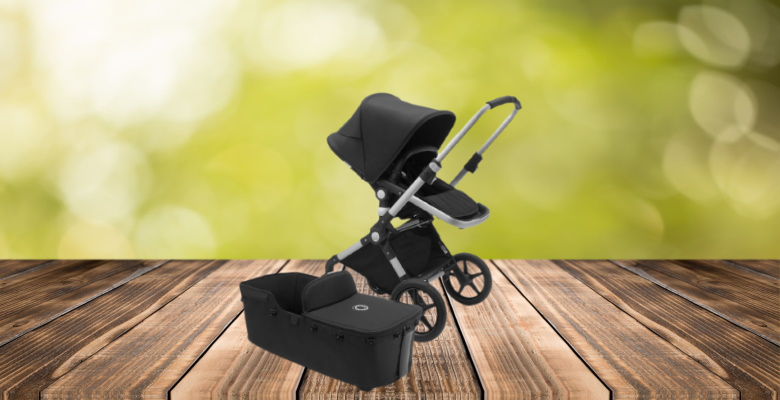 The Dutch company Bugaboo is one of the most popular baby gear brands in the world, trusted by parents in 50 countries. The Lynx stroller, released in 2019, is one of their most impressive models to date, and you'll understand why after leading this Bugaboo Lynx review. With its fashionable look and convenient design, it has everything parents today need from a stroller. Let's check out the details (>>> Check on Amazon)!
Bugaboo Lynx Review of Specifications:
Bugaboo Lynx
Maximum child weight
50lbs
Age range
Birth to toddler
Unfolded dimensions
23.6"W X 20.5"L X 34.5"H
Folded dimensions
23.6"W x 12.2"L X 34.5"H
Weight
20.7lbs
Price

BabyCubby.com





Pishposhbaby.com





Find on Amazon
Steering and Maneuverability
The Bugaboo Lynx has a narrow profile, with a total length of just 20.5 inches. This is great news for navigating narrow store aisles or crowded sidewalks, and one of the reasons it's a top choice for urban parents.
It's just as capable of handling rough terrains too, though, with large 11.4" rear wheels and 7" front wheels, all of which have the size and tread to handle uneven terrains. Along with this, its two-wheel position is ideal for surfaces like sand and snow that can catch the wheels of most strollers.
Best of all, the Bugaboo Lynx is easy to control and steer no matter what surface it's rolling over. Its front-wheel suspension keeps the ride smooth even when going over bumps and helps keep the stroller's weight manageable even when it's fully-loaded. Thanks to this, most parents can push and control it with one hand. The pushbar is also adjustable so parents of any height can find a comfortable position.
Included Seats
There are two seat options included with the Bugaboo Lynx. It has an infant bassinet for newborns, and you can quickly switch to the toddler seat once your child's old enough to sit up on their own. The seating area is also positioned higher than most strollers, at 22 inches off the ground, so you won't need to bend to load and unload your child.
The toddler seat of the Bugaboo Lynx is as thoughtfully designed as its frame. Its reversible and has 3 recline positions, from fully-upright to fully-flat. The 5-point harness has a one-click open and one-snap closure, and doesn't need any rethreading to adjust. This makes it easy to get a comfortable, safe position for your child.
We also appreciate the sun canopy on the toddler seat. It can be extended to provide thorough sun coverage and has a rear mesh window for ventilation and quick check-ins, with UPF 50+ protection against the sun.
Pros
Narrow footprint
Works on all terrains, even snow and sand
Reversible seat with 3 recline positions
Includes an infant bassinet for newborns
Compatible with a range of infant car seats
One-piece self-standing fold
Large under-seat storage
Cons
Car Seat Compatibility
The Bugaboo Lynx is designed to be a complete travel system. The Bugaboo Turtle car seat snaps right in without the need for an adapter. With an adapter, your options expand to include car seats from Maxi-Cosi, Nuna, and Cybex. While its compatibility in this regard isn't as broad as some strollers, this gives parents a good range of options to choose from.
Folding
You don't need to remove any components to fold the Bugaboo Lynx. It has a one-piece self-standing fold, and it's simple to collapse—just lift the triggers on the side. If you need to make it smaller, you can get an even more compact fold by breaking it into two pieces. The seat can be removed from the frame with one hand, very helpful when you want to swap it out for a car seat. This is also one of the lightest full-sized strollers out there, at just over 20 pounds, so it's a great choice for travelers, easy for most parents to lift into a trunk or overhead bin.
On-stroller Storage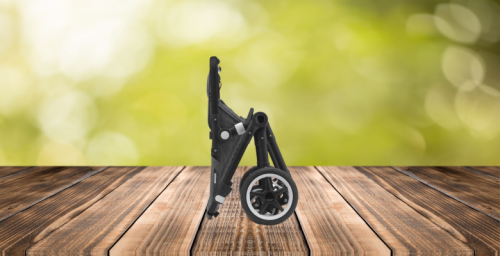 The large under-seat storage basket on the Bugaboo Lynx can hold up to 22 pounds, and is made of a durable material that won't tear or wear down as you use it. Its wide opening also makes it easy to get to your things quickly while you're on the go.
Bugaboo Lynx Review In Summary
The only major downside of the Bugaboo Lynx is that it doesn't come cheap. While its features and material quality ultimately make it worth the investment, not everyone can afford to drop a grand on a stroller, especially with all the other gear you need to buy for a new baby. That said, if you're looking for a stroller that can go everywhere in comfort and style, the Bugaboo Lynx is a strong contender (>>> Find on Pishposhbaby).
REFERENCES AND FURTHER READING: