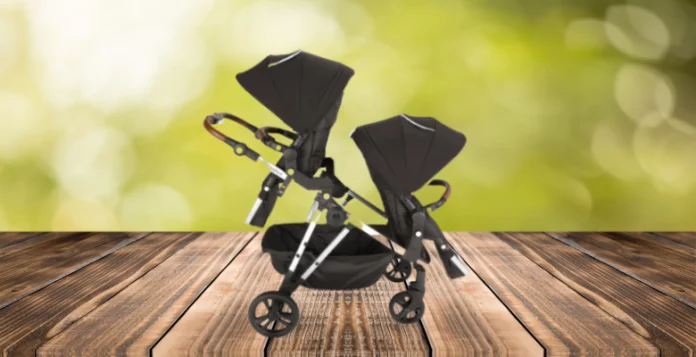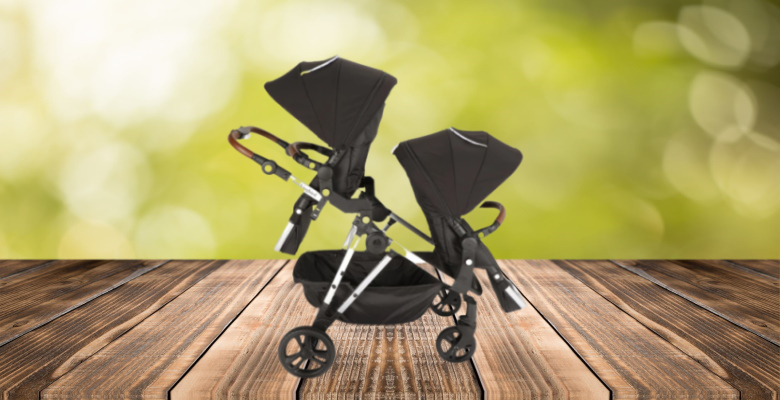 The versatility of a single-to-double stroller is exactly what you need as a parent with a growing family. In this Mockingbird Single to Double Stroller review, we'll look at a stroller that offers a range of configurations for one or two kids, and can even be expanded for a third with the riding board.
While this flexibility is convenient, there are downsides to this Mockingbird stroller. It's stable and easy to push with a single seat, but doesn't perform as well when the second seat is added. Let's look at the full details so you can decide if it's a smart choice for your family (>>> Check on Hellomockingbird).
Mockingbird Single to Double Stroller Review of Specifications:
| | Mockingbird Single to Double Stroller |
| --- | --- |
| | |
| Maximum child weight | 90 lbs (45 lbs per seat) |
| Age range | 6 months up to 50 lbs |
| Unfolded dimensions | 25.5" x 40" x 33" |
| Folded dimensions | 34" x 25.5" x 18" |
| Weight | 26.5 lbs (35 lbs with two seats) |
| Price | Hellomockingbird.com |
Design and Maneuverability
The anodized aluminum frame of the Mockingbird Single to Double Stroller is sturdy and with a wide base that gives it good stability as a single stroller. The seat can also be positioned higher than on most strollers, making it easier for parents to check in on their child.
The wheels of this Mockingbird stroller are also well-designed. They have a good amount of tread, and are filled to avoid punctures and flats. Along with this, the front-wheel suspension system keeps the ride relatively smooth, even when you're going over bumpy ground. There is also a one-step footbrake to lock the front wheels, helpful when you need to stop on sloped surfaces. Overall, it can handle a range of urban or suburban areas, including dirt paths or grassy areas along with paved surfaces, though it's not quite what we'd call an "all-terrain stroller."
Unfortunately, both the stability and the steering suffer when you add the second seat. It's much harder to steer and push with the weight of two kids added to the stroller, and it doesn't do a great job over curbs or bumps as a double-stroller either. In completely flat, paved areas this may not be an issue, but making tight turns or navigating uneven surfaces is a hassle when you're using both seats.
Seat Comfort
The Mockingbird Single to Double Stroller comes with a single toddler seat, suitable for kids starting as young as 4-6 months. The seat itself is well-padded and roomy, with a good amount of leg room for older toddlers. Taller toddlers may find their head hits the canopy, which can be uncomfortable, but otherwise it's a nice, plush seat that will keep your baby comfy.
There are also a good range of options for adjusting the seats. Both seat positions can be installed facing the world or the parent, and they also fully-recline if your kid wants to take a nap while you're out and about.
While the canopy is a bit low to the seat for taller kids, it's otherwise very well-designed for baby comfort. It provides UPF 50+ protection against the sun, and gives good coverage of the seat when it's fully extended. There's also a mesh window for ventilation or checking in on your child, with a magnetic closure when you want to keep the window closed.
Pros
Modular design adapts to your family's needs
Sturdy and stable aluminum frame
No-flat wheels suitable for uneven terrain
Comfortable seats with multiple configuration options
Compatible with most car seats
Ample under-seat storage basket
One-hand fold into self-standing unit
Excellent value
Cons
Difficult to push and steer as a double stroller
Second seat must be purchased separately
Configurations
Along with the included seat, the Mockingbird Single to Double Stroller can be used with an Infant Seat Insert or car seat, and is compatible with most major car seat brands, expanding its versatility. Once you add the second seat, you'll have more than a dozen options for how to arrange them, and even more if you add the stroller riding board.
Now, as we mentioned before, only one seat comes included, so you'll need to buy a second seat to give it double-stroller capability. That said, the price of both the single stroller and the extra seat are very reasonable, and both together costs less than many double strollers on the market, so while it can be a hassle to purchase accessories it's still gets good marks for value.
Folding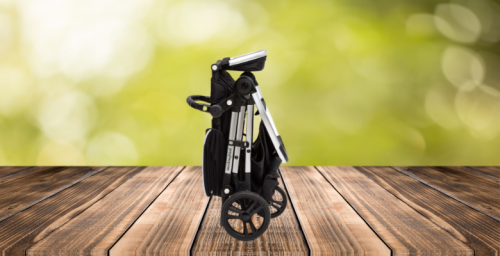 The frame of this Mockingbird stroller can be folded with one hand. Once it's collapsed, it automatically locks into place and stands on its own, giving it as much versatility for storage and transportation as it has in other areas. You won't need to take the seat off to fold it, either, giving it a very fast folding and unfolding process.
Mockingbird Single to Double Stroller Review In Summary
As a single stroller, the Mockingbird Single to Double Stroller is a convenient choice, with an easy folding mechanism, smooth steering, and comfy, customizable seat. Its main issue is that it feels unstable and hard to steer once the second seat is added, which limits its use as a double stroller. Still, for parents who mostly use their stroller on flat, paved surfaces, it's an affordable way to get around with your growing family (>>> Find on Hellomockingbird).
REFERENCES AND FURTHER READING: