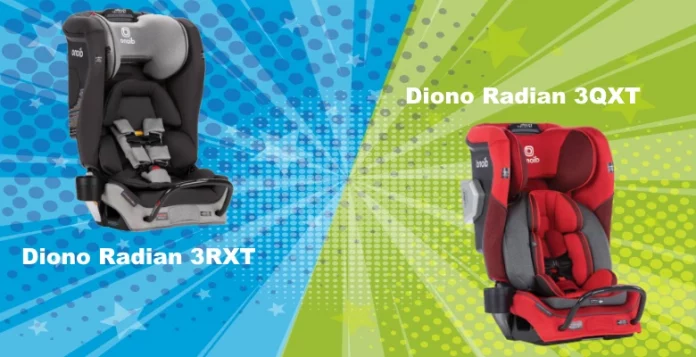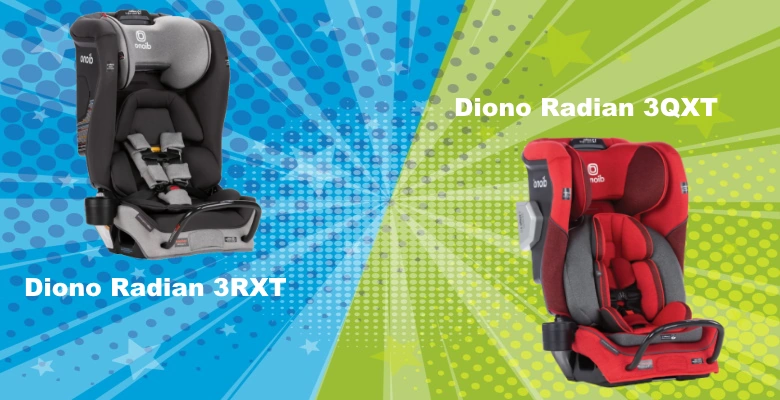 Diono Radian car seats give parents the ultimate combination of safety, convenience, and child comfort, with durable materials and a long usable lifespan that makes them an exceptional value. Comparing the Diono Radian 3RXT vs. 3QXT, both seats provide the superior impact protection and safety features of the company's Safe+ Engineering while still having a remarkably slim profile and easy adjustment for parents on the go.
If pressed to pick a winner, the Diono Radian 3QXT outperforms the 3RXT by a hair, with more robust impact protection and superior in-seat comfort (>>> Check on Pishposhbaby). This isn't to say the 3RXT is a bad car seat by any means, though, and its lower price can make it a great option for parents on a budget who still want the ultimate in safety for their child. Let's take a closer look at how they compare on key features.
Diono Radian 3RXT vs 3QXT Side by Side:
Impact Protection
With its steel core, anti-rebound bar, and 6-layer advanced Safe+ Engineering protection, the Diono Radian 3RXT tests above the market average for safety in both side impacts and rollovers. While the 3RXT is a solid performer in this regard, the Diono Radian 3QXT adds two additional layers of side impact protection, including their proprietary impact management pod. The more sophisticated contoured headrest system also improves the neck protection in the case of impacts, giving it superior safety ratings to the majority of car seats on the current market.
Better impact protection: Diono Radian 3QXT
Newborn Comfort and Safety
Both the 3RXT and the 3QXT can be safely used with infants as small as 4 pounds. The infant positioning liner included with the Diono Radian 3RXT is on par with those included in other high-end car seats, and allows parents to get a relatively snug fit for even small newborns. The Diono Radian 3QXT goes a step further, adding an additional insert pad and a more sophisticated contoured headrest, providing the ultimate comfort and security for newborns.
Better for newborns: Diono Radian 3QXT
Value
There is no question the Diono Radian 3QXT offers improvements over the design of the 3RXT. It also sells for about a hundred dollars more, however, and the more affordable 3RXT includes many of the same features and design elements for a lower price. This makes the Diono Radian 3RXT the overall better value, especially considering it can potentially be used throughout your child's first 10 years.
Better value: Diono Radiant 3RXT
---
Diono Radian 3RXT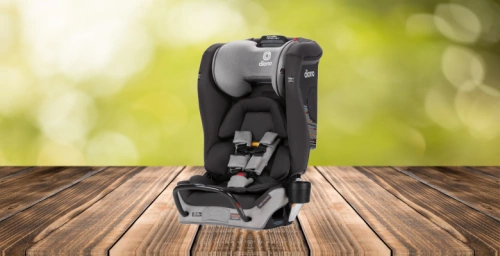 The Diono Radian 3RXT lives up to its promise as a truly all-in-one car seat. It's designed to grow with your child. This starts with its custom removable infant padding that provides a snug fit for babies as small as 4 pounds. The 12-position adjustable headrest cradles your baby's head to prevent injuries, as well, and it's easy to get an ideal fit with the padded and adjustable harness. When you remove the newborn padding, the seat is spacious and has a high weight capacity, up to 50 pounds for a rear-facing car seat and up to 120 pounds as a booster seat, letting parents use it for up to 10 years.
Safety is the biggest question most parents have with a car seat, and this is another area the Diono Radian 3RXT excels. On top of its steel core frame are 6 layers of impact protection that have been tested for side impact and rollover protection. The anti-rebound bar reduces rotation by up to 50%, keeping your child secure in rear-facing installations.
Now this steel frame does add some weight to the car seat, and the 3RXT is on the heavier side at over 30 pounds. This isn't to say it's a bulky seat, however. Its 17-inch profile means 3 seats can fit in most rear car seats, great news for growing families. You can also install it using the LATCH system or with the car's seat belts, adding to its versatility.
Pros
6 layers of side impact protection with anti-rebound bar
Adjustable headrest for better comfort and neck protection
Narrow profile can fit 3 across in most cars
Functions as big kid booster seat as well as car seat
Options of latch or seat belt installation
Removable, washable liner
Durable steel core frame
Cons
High weight for a car seat
Full review: Diono Radian 3RXT
---
Diono Radian 3QXT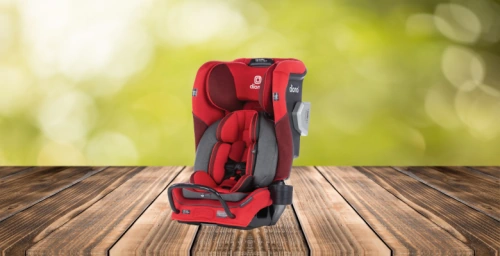 The Diono Radian 3QXT shares a lot of features with the 3RXT above. It uses the same steel core frame and anti-rebound bar, tested to provide superior protection in case of an accident. Along with this, it offers a similar all-in-one capability, with the option of front- or rear-facing car seat installation as well as capability to function as a booster seat for children up to about 10 years old.
The first advantage of the 3QXT is its superior protection for newborns. Its two-piece removable newborn insert includes a pad as well as a liner, along with a travel wedge to ensure the seat stays at the right angle. The headrest also has a 22% wider adjustment range and can be adjusted with one hand, making it even easier for parents to find a snug, comfortable fit for kids of all ages.
The Safe+ engineering used in the Dionon Radian 3QXT is also superior to what you'll get in the 3RXT. It uses an 8-layer side impact protection system, adding a side impact management pod without expanding its overall width. Not only can you still fit 3 into a typical back seat, it's actually lighter in weight than the 3RXT, and offers the same secure installation using either the LATCH system or the car's seat belts.
Pros
Steel frame with 8 layers of impact protection
Newborn insert and travel wedge included
Usable from birth to 10 years (120 pounds)
Contoured headrest with one-hand adjustment
Slim 17" width
Easy SuperLATCH installation
Cons
---
The Verdict: Diono Radian 3RXT vs 3QXT
For the ultimate in safety, especially for newborns, the Diono Radiant 3QXT is the car seat you need (>>> Find on Babycubby). On the other hand, the 3RXT gives budget-conscious parents a way to get the same steel core and long-term durability at a price that's kinder on their wallets. Whichever way you go, a Diono Radian car seat gives parents peace of mind to know your child is comfortable and well-protected when you're on the go.
FURTHER READING: