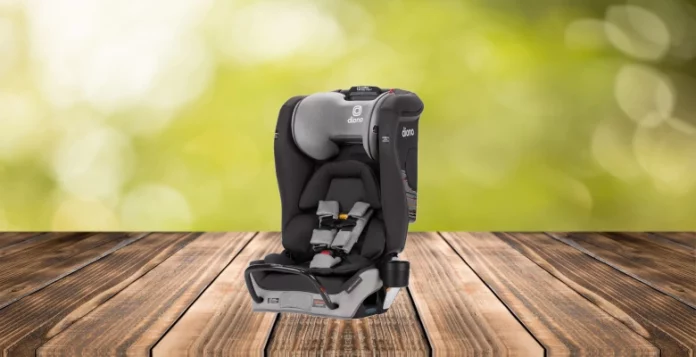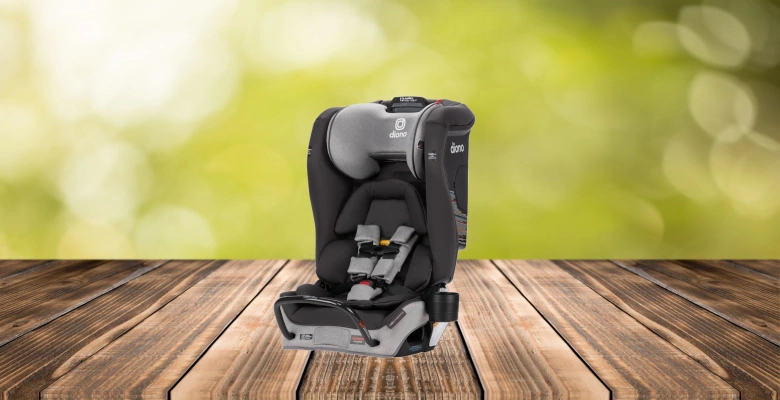 Finding a car seat isn't as easy as parents may think. The market is flooded with car seats, but not all models are created equal. You want a sturdy car seat that's also a breeze to use.
The Radian 3RXT from Diono appears to check all of the boxes. It boasts advanced safety features, provides a comfortable ride for your child, and is designed to face either the front or the rear. The car seat advertises it offers everything parents and children want, but does it live up to the hype? In this Diono Radian 3RXT review, we'll take a closer look at the award-winning car seat (>>> Check on PishPoshBaby.com).
Diono Radian 3RXT of Specifications:
Safety
Thanks to federal laws, a five-point locking harness is standard on all infant and toddler car seats. It prevents active toddlers from wiggling out of the car seat during the drive, but it's not the Radian 3RXT's only safety feature.
EPS foam around the sides and back gives your child maximum protection from impact shock. The car seat also comes with a reinforced steel frame and core. The automotive-grade steel effectively shields children, protecting them in the event of an accident.
Comfort
It doesn't matter if the trip is long or short comfort is crucial. When a child is strapped into an uncomfortable car seat, everyone in the vehicle will know.
The EPS memory foam does more than provide shock absorption protection, it also cushions little ones. An adjustable headrest keeps up with growing babies and supports their necks and heads.
Pros
Rear and forward-facing
Reinforced steel frame
Memory foam for comfort
Foldable design
Slim build
Cons
The washable seat cover is difficult to get back on the car seat
Convenience
The Radian 3RXT is a breeze to secure in a vehicle. It uses the super latch system which ensures the car seat is securely buckled into place. The car seat does weigh a little over 28 lbs. The reinforced steel frame does add some weight, but its narrow size helps keep the car seat from being too bulky.
Measuring 16 x 17 x 28.5 inches, you can easily fit up to three of the car seats in most vehicles. It's ideal for parents with multiple children. It's also a breeze to fold the car seat down. It's FAA approved for travel. Related comparison: Diono Radian 3RXT vs Nuna Rava
Value
Car seats are an investment in your little one's safety. The Radian 3RXT is not an inexpensive model, but it will last from birth to a booster seat. It's the only car seat your child needs from infancy up to toddler. It can support up to 120 lbs.
When the car seat is in the rear-facing position, it is rated for use from 5 lbs. up to 50 lbs. In the front-facing position, the car seat can support up to 120 lbs. using the high-back booster mode.
Consumer Impressions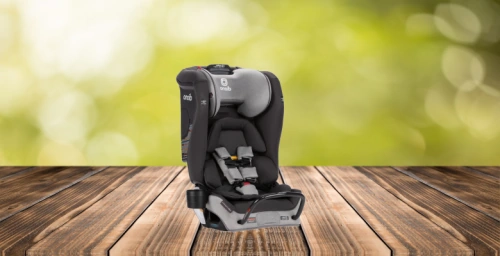 Parents are finding a lot to like about the Radian 3RXT. They appreciate how easy it is to install in either a rear or forward-facing position. The advanced safety features which include the reinforced steel frame give consumers confidence their child is safe in the vehicle's back seat. The headrest is a little awkward to adjust, especially when the car seat is occupied. Check comparison vs. Radian 3QXT
Conclusion
The Radian 3RXT isn't a budget-friendly model, but it gives you a lot for your money. The car seat grows with your child from infancy up to 120 lbs. Some parents get up to ten years of use. Advanced safety features and a comfortable seat keep children and parents happy. If you are searching for a car seat that will last for years, the 3RXT from Diono is worth checking out (>>> Find on Amazon).
FAQ
Is Diono Radian 3RXT comfortable?
The Radian 3RXT comes with an adjustable headrest that provides 2-way support for your child's head and neck. The addition of memory foam ensures your little one's comfort on short and long excursions.
Does Diono 3RXT fold?
The 3RXT is designed for easy transport and storage. It easily folds down and is FAA approved for travel.
How many years is Diono Radian 3RXT good for?
The car seat is good for children from 5 up to 120 lbs., giving parents around 10 years of use.