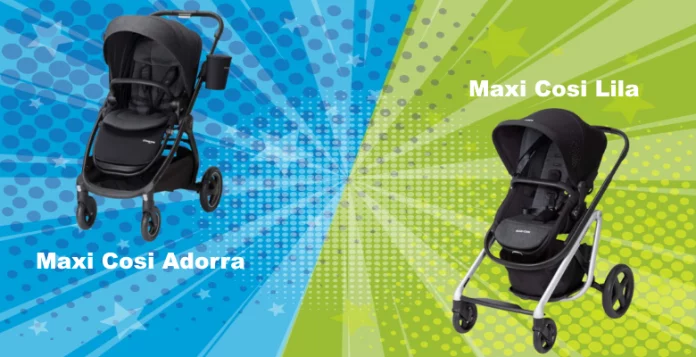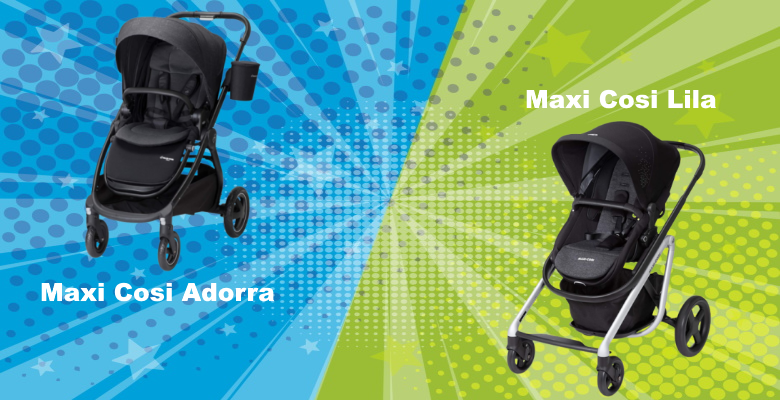 As your browsing through strollers, one name consistently appears. Maxi Cosi manufacturers some of the top-rated strollers on the market. Loved by parents, and approved by safety experts, the brand has a model that meets any parent's needs.
Two popular strollers are the Maxi Cosi Adorra and Lila. Each has something to offer parents. The Lila is a heavier and larger stroller, but it also supports your baby longer (>>> Check on Amazon). The Adorra is lighter in weight and is easier to maneuver.
Still not sure which stroller you need? It helps to take a closer look at what you get with each model.
Maxi Cosi Adorra vs Lila Side by Side:
Ease of Maneuverability
How easy a stroller is to maneuver should be at the top of your must-have list. Both Maxi Cosi models come with large rear wheels. You get plenty of traction, and bumpy terrain isn't a problem. The smaller front wheels allow you to turn corners with ease, but the Adorra is a little easier to use.
The stroller is about 6 pounds lighter than the Lila. It also has a narrower design, so you can tackle tight aisles with ease.
Easiest to Maneuver: Maxi Cosi Adorra
Comfort
Your baby's comfort is important, and so is yours. Soft, washable seat covers are standard with both strollers. You can also reverse the fabric to keep your baby cooler in the summer and warmer in the winter. The strollers also come with a privacy shade. The Lila includes a rain cover and offers more seating positions.
While both come with adjustable handles and cup holders, the Lila also comes with a boot cover and removable shopping bag. These extras add to your comfort and make the stroller more convenient to use.
Best in Comfort: Maxi Cosi Lila
Adaptability
The strollers are designed to grow with your baby from infancy to toddler. The bult-in infant support ensures your baby's safety and provides a secure fit. You can fully recline the seat during nap time and choose to have it forward or parent-facing.
With the purchase of a Mico car seat, you won't have to wake your baby going from the car to the Lila stroller. You can also turn it into a dual stroller when you buy an extra seat. It's ideal for parents with two small children.
Most Adaptable: Maxi Cosi Lila
---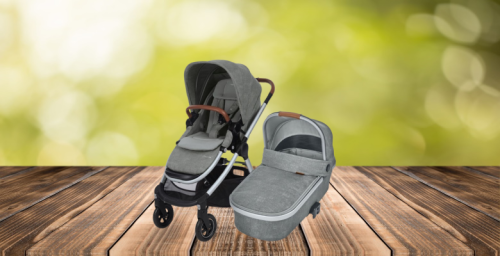 The Adorra stroller is rated for infants and toddlers up to 50lbs. The fully reclining seat keeps infants comfy, and it comes with the Cozi-Dozi to support smaller babies. You can place your baby in the forward-facing position or turn towards you, so you can keep an eye on your infant.
Its slim design allows you to easily navigate aisles and other crowded places, and the rear wheels provide plenty of stability. You'll appreciate the adjustable handle. You won't have to bend over uncomfortably as you're pushing the stroller around the neighborhood. Add in the parent cup holder and roomy storage basket, and you're all set for a day outside.
The seat covering is soft and comfortable. You can also reverse the cushion. The material is machine washable, along with the seat pad. You can even toss them in the dryer for easy cleaning. Storing the stroller is also a breeze. It folds down easily without any disassembly.
Pros
Lightweight design
Expandable storage basket
Easy to clean
Adjustable handle
Designed for infants and toddlers
Cons
It is not compatible with a car seat and cannot be expanded into a duo stroller
---
Maxi Cosi Lila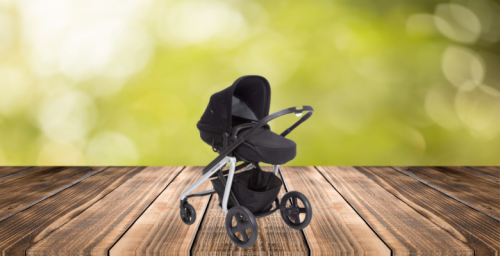 The Lila is a modular stroller. You can add a car seat or turn it into a stroller for two with an additional seat. Both cost extra, but it is less expensive than buying a second stroller. It's also a breeze to attach and detach the extra seats, thanks to the one-push button design.
You won't have to worry about comfort with the Lila. The seat comes with memory foam to keep infants comfy and secure. The machine-washable seat is reversible. Not only does it give the stroller a new look, but it also keeps your child comfortable in hot and cold weather. One side is designed for the summer, and the other for winter use.
It is a bulky stroller, so be careful in crowded aisles. It's still easy to maneuver, but its size can get in the way. When it comes to storage, the stroller has you covered. Along with a parent pouch for keys and other small items, it also comes with a removable tote. You won't have to lug a heavy diaper bag with you every time you leave the house.
Pros
Multiple position seating
Large storage compartment
Bumper bar
Ergonomic design
Rain shield
Cons
The stroller's larger size may make it impractical for use in some situations
---
Conclusion
When you are comparing the Maxi Cosi Adorra vs Lila, you immediately notice the differences. Each stroller is designed with a different use in mind.
If you want a stroller that will grow with your family, go with the Lila (>>> Find on Amazon). The extra seats are not included but cost less than buying a second stroller. It has all of the storage you need, and you won't have a problem pushing it around town.
Parents that need a compact stroller for tight places will want to look at the Adorra. It fits easily into tight spaces and features a comfortable design.
Hopefully, you have a better idea of which stroller is the best choice for your family.
REFERENCES AND FURTHER READING: