When comparing the features of the Maxi-Cosi Mico Luxe and Mico 30, it becomes clear that the Mico Luxe emerges as the superior choice. It provides luxury and comfort that surpasses its competitor with its intuitive installation process, plush padding, and ClimaFlow Technology for added ventilation. In addition to its lightweight design, the Mico Luxe also scores points for being eco-friendly with its PureCosi fire-resistant fabrics. While the Mico 30 has commendable features, the overall comfort and premium features of the Mico Luxe make it the better pick. View Today's Top Amazon Deals Now!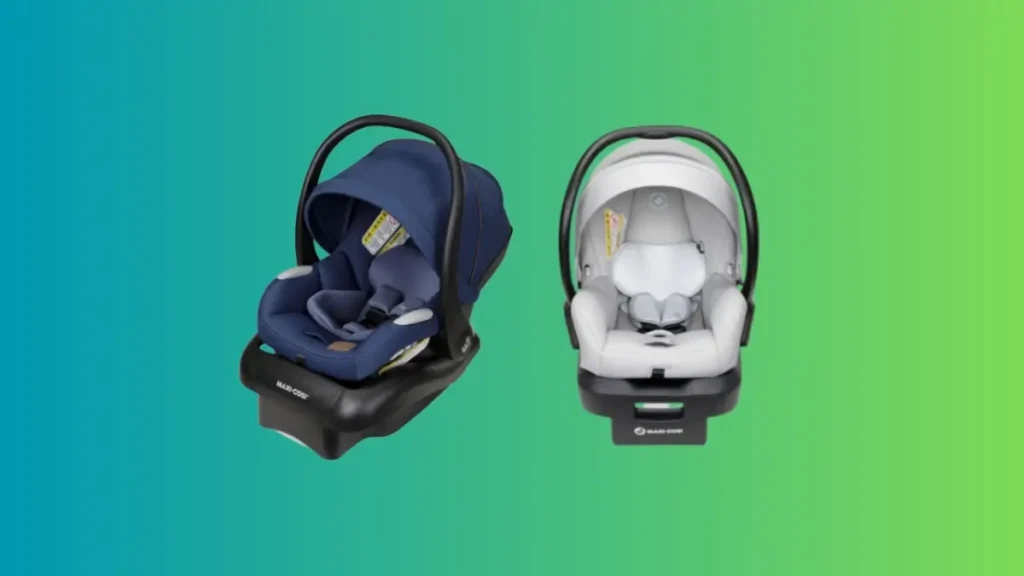 Maxi-Cosi Mico Luxe vs Mico 30 Side-by-Side:
Maxi Cosi Mico Luxe
Maxi Cosi 30
Type
Rear Facing Infant Car Seat
Rear Facing Infant Car Seat
Child weight
4-30 lbs
5-30 lbs
Max child height
32"
32"
Dimensions
19.69" L x 12.2" W x 10.24" H
31" L x 18" W x 16" H
Weight
19.15 lbs
18.51 lbs
Price

Find on Amazon





BabyCubby.com

Find on Amazon



Maxi-Cosi Mico Luxe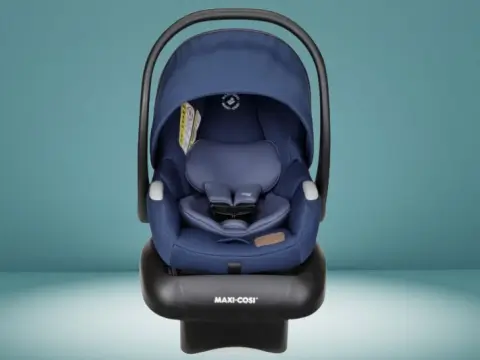 The Maxi-Cosi Mico Luxe lives up to its name, offering a luxurious and comfortable ride for your little one. It stands out for its ease of installation, lightweight design, and eco-friendly materials. The extra plush padding and ClimaFlow Technology ensure optimal comfort for your baby, making it an excellent choice for parents prioritizing these features.
Pros
Extremely easy and intuitive to install.
Lightweight for easy carrying.
Extra plush padding for comfort.
ClimaFlow Technology provides added ventilation.
PureCosi fire-resistant, eco-friendly fabrics.
Cons
Less compatibility with various stroller models.
Slightly heavier than the Mico 30.
---
Maxi-Cosi Mico 30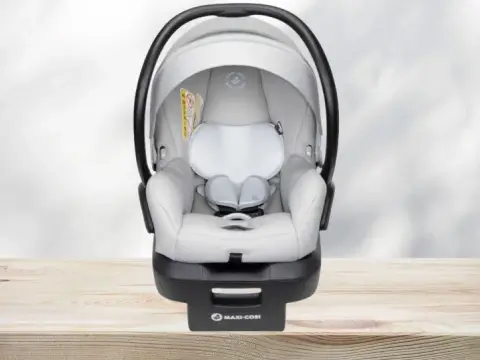 The Maxi-Cosi Mico 30 impresses with its wide-ranging compatibility and user-friendly features. Its lightweight design, coupled with a contoured handle, makes it comfortable for parents on the go. The easily removable and cleanable fabrics and self-wicking feature ensure a hygienic environment for your baby. However, new parents may need to consider extra padding for newborns.
Pros
Fully compatible with many premium-brand strollers.
Lightweight with a contoured handle.
Self-wicking fabric keeps baby dry.
Easily removable fabrics for cleaning.
Innovative design allows for removal without rethreading harness.
Cons
Lacks sufficient padding for newborns.
Difficulty with the tightening mechanism reported.
---
Comparing Features: Maxi-Cosi Mico Luxe vs Mico 30
Weight and Size
First and foremost, the difference in weight between the two models is quite negligible with the Mico Luxe weighing slightly more at 19.15 lbs, compared to the Mico 30 at 18.51 lbs. However, in real-life usage, this difference isn't perceptible when carrying the seat with your infant in it. Both seats were easily manageable, even on long walks from the parking lot to the grocery store.
When it comes to dimensions, the Mico 30 has larger dimensions (31 x 18 x 16 inches) compared to the Mico Luxe (28.9″ L x 17.7″ W x 25.4″ H inches). This difference may affect the fit within certain vehicles or strollers.
Installation and Compatibility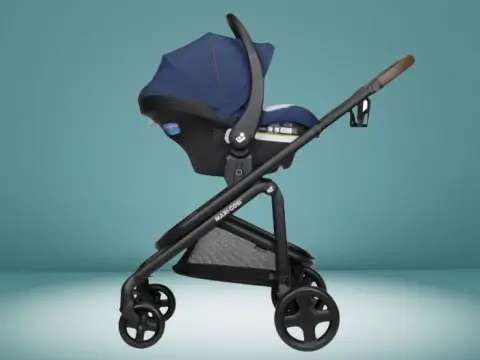 The Mico Luxe stands out in the area of installation. The stay-in-car base and the one-click LATCH system make it user-friendly and less time-consuming to install. We found the Mico Luxe's taxi-mode (installation without a base) to be straightforward, and this feature is particularly handy for those who frequently use ride-sharing services or taxis.
On the other hand, the Mico 30 provides versatility with compatibility. It is fully compatible with Maxi-Cosi and many other premium-brand strollers, providing an array of choices for a travel system. However, one customer review noted that the Mico Luxe didn't fit their current stroller, indicating that it might have less compatibility.
Comfort and Safety
The Mico Luxe offers excellent comfort, thanks to the plush padding on the removable infant head and lumbar inserts. The contoured, ergonomic handle adds to the carrying comfort for parents. One of our team members, a first-time mom, reported that her baby enjoyed his road trips in this seat, eliminating the need for additional neck support.
In contrast, the Mico 30 has self-wicking fabric that deodorizes and draws liquids away from the skin, helping keep the baby dry and comfortable. However, some customers complained that the Mico 30 lacks enough padding for newborns, causing their heads to fall forward.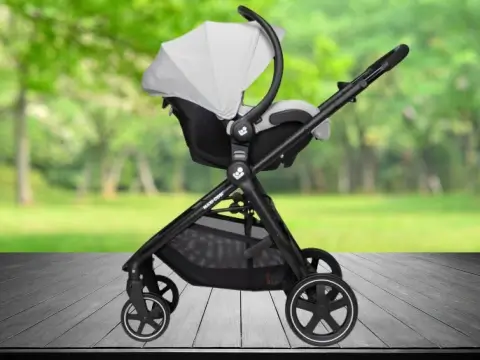 Materials and Maintenance
Maxi-Cosi is stepping up in the sustainability game with the Mico Luxe by introducing PureCosi fire-resistant fabrics and foam, which are free from wool or added fire retardant treatments. Moreover, all fabric car seat cushions are machine washable and dryer safe, making them super easy to maintain.
While the Mico 30 doesn't boast eco-friendly materials, it does impress with its easily removable fabrics for cleaning. Also, the innovative design allows for removal without rethreading the harness, which we found quite convenient in our real-life testing.
Extra Features
Unique to the Mico Luxe is the ClimaFlow Technology designed shell. This feature adds ventilation to help keep your baby cooler, a significant advantage during hot summer days.
While the Mico 30 doesn't have this feature, it compensates with a contoured handle that curves around your hip for a more comfortable carry.
Customer Reviews and Personal Experience
Our hands-on testing is further supported by the customer reviews. Users of Mico Luxe praised its luxury, comfort, and lightweight nature. One customer even pointed out that it offers a high-end experience at a more affordable price point. Another customer noted that it was compatible with her Tayla stroller, suggesting its versatility. The Mico Luxe was also commended for being easy to clean and adjust.
On the other hand, users of Mico 30 had a mixed response. While some parents praised the seat for being light, easy to clean, and super cute, others pointed out some drawbacks. A common concern was the lack of sufficient padding for newborns, and some difficulty with the tightening mechanism.
Personally, while testing the Mico Luxe, we were impressed with its easy installation, PureCosi materials, and ClimaFlow technology. The extra padding was a welcome feature that made the ride more comfortable for our tiny tester.
With the Mico 30, we appreciated its compatibility with various strollers, its comfortable carrying handle, and self-wicking fabric. However, we agreed with some of the customer reviews about the lack of sufficient padding for newborns.
Maxi-Cosi Mico Luxe vs Mico 30: Final Verdict
Following our comprehensive analysis, it's evident that the Mico Luxe from Maxi-Cosi stands out as the better choice. (Discover the Best Price on Amazon Today!) While both the Mico Luxe and Mico 30 have their unique advantages, the Mico Luxe outshines with its easy installation, eco-friendly materials, and superior comfort features, living up to its luxurious name.
The Mico Luxe is ideal if you prioritize a seamless installation process, environmentally conscious materials, and premium comfort for your newborn.
While the Mico 30 can also be a good option, especially for its stroller compatibility, lightweight design, and easy fabric cleaning, it falls slightly short compared to the Luxe. You might need to consider extra padding for a newborn when opting for the Mico 30.
In conclusion, while both seats provide a safe and secure ride for your child, the Maxi-Cosi Mico Luxe takes the crown for its superior comfort and user-friendly design, making it the recommended pick based on your lifestyle, priorities, and, most importantly, your child's comfort.